MALEREI - SKULPTUREN. Unikate aus aller Welt sind die Hauptdarsteller unserer einzigartigen Ausstellungsbühne.
PAINTINGS - SCULPTURES. We present unique artworks from all over the world.
Liebe Musikfreunde,
Wenn Sie Interesse an unserer CD haben und eine erwerben wollen, bitte ich um Bestellung per Mail, oder per SMS.
CD Preis: 15€ inkl. Versand.
Dear Music Friends,
if you are interested to purchase a CD, you can order by mail or sms.
CD Price: 15€ incl. shipping.
galerie@lindengruen.at
0043 (0) 664 25 57 485
THE DAWN
Joe Lindengrün Band
2020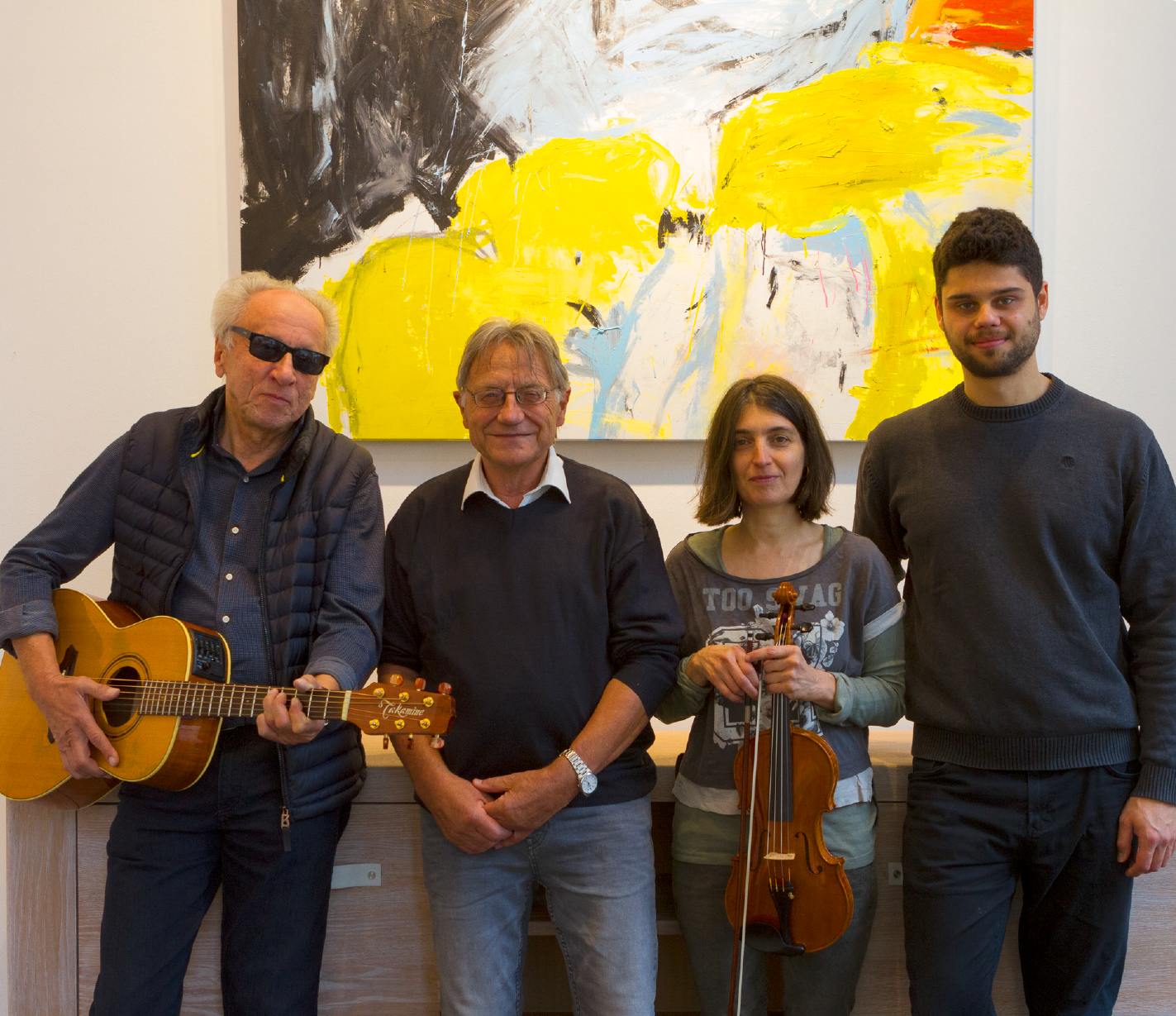 JOE LINDENGRÜN · RUDI LAMM · CHRISTINA GORFER · DAVID LINDENGRÜN